Professional Video
for

Brands

Marketing

Training

Events
We create impactful videos for businesses in Tauranga & New Zealand.
Get custom video assets designed to tell your story, increase awareness
and convert more clients/customers.
Your satisfaction guaranteed
We guarantee you'll love your video or your money back.
Investing in a new video for your business can be a big decision, so to give you confidence, we created our satisfaction guarantee. It's simple and takes the stress away. No catches. If you don't like the video and we can't create a version you're happy with, you don't pay.
Your investment with us is Risk Free*
We've had the pleasure of working with…
If you have a great idea you need a great video.
We help businesses and individuals connect with their audience & effectively communicate their message.
Whether it's YouTube or Facebook/Instagram ads – we use strategies to make sure you get the best ROI from your ad spend. 
Including a video on your landing page can boost your conversion rate by up to 80% (Unbounce).
We've helped brands maximize ROI for ad spend and improve their Amazon listings with video.
We have saved companies hundreds of hours and thousands of pounds by automating basic training for their employees. We work with you from script to delivery to make sure our training videos are engaging, informative and effective.
Actors/actresses can be provided.
Please enquire for pricing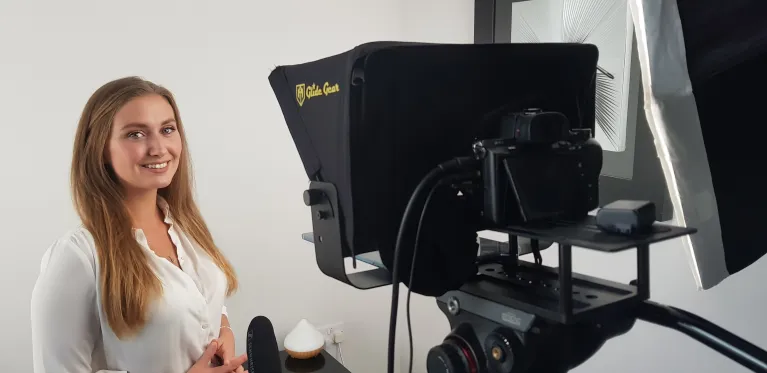 We love adventure & getting outdoors. It is our aim to inspire other people to do the same. That's why we started creating videos for adventure businesses – so they can get more bookings and give more people a taste of the beautiful outdoors.
Business & Website Videos
Engage your audience with video.
Our business and website videos are great to increase interaction & website dwell time, post to social channels, play at tradeshows and share your message in a way that is easy for your audience to understand.
What it's like working with us.
We worked with Nunzio Gianonne, the managing director of UKLBC to record some testimonials of his clients to help him build trust with his website viewers and get more leads and sales. The location was at the Nubo Hotel, Shoreditch, London. Along the way Nunzio was kind enough to leave us a testimonial too. Watch this to see what he had to say about his experience with us.
Web designer transforms business after implementing video.
Find out how Dean Holt used video in his business to increase engagement and sign up 2 new clients in the first week.